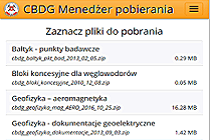 Fast, simple, convenient - the most important features of the new version of the application for downloading data from the Central Geological Database (CBDG). The new Download Manager has just started working.
Previous application "Download Manager" has been active for 7 years. Since then, nearly 73,000 people have been taken files provided by the Polish Geological Inastitute-National Research Institute (PGI-NRI). The increasing number of downloads has been reason for changes: increase the efficiency and reliability of the application and adapt it to the changing technical requirements.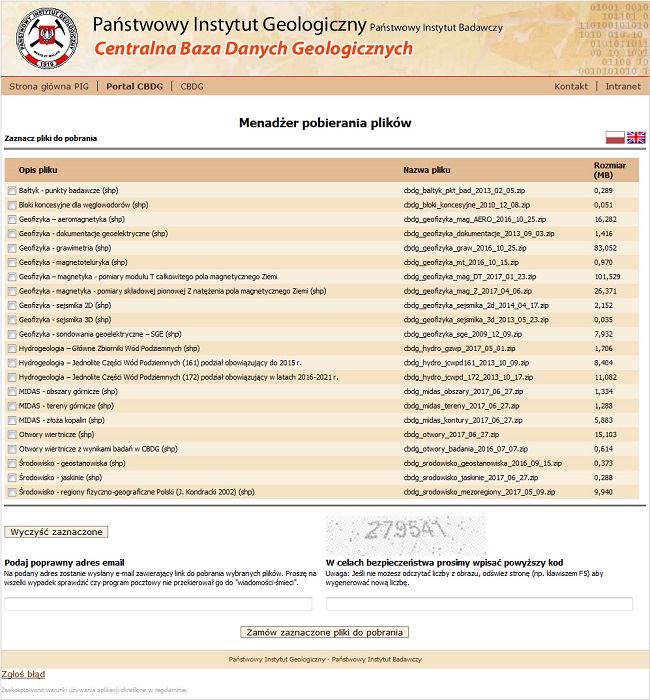 The revised, minimalist look of the new application will be fully adapted to a variety of devices, including mobile. Data sharing mechanisms have also been optimized. We have modified the messages sent to users. In the new version, the user ordering several files will receive only one, bulk email with links to the selected files and not as before several emails. A small change was to change the spelling and shorten the application name to "Menedżer pobierania", which would be equivalent to the English version of "Download Manager".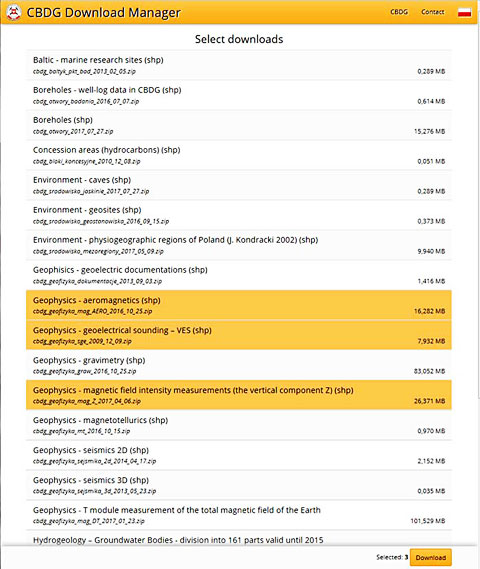 Some of these files are "long-lived" and they have been around for a few years, others like boreholes or material deposits are updated every morning, this is directly due to the dynamics of changes in their source databases. In most cases, the files are updated completely automatically.
The application always works in two languages, Polish and English. Along the way, the application had some minor modifications, including an Internet address. For several years it has been consistently the same address:
As for the convenience of using the new version of "Download Manager" we look forward to feedback and any suggestions what else can be improved: This email address is being protected from spambots. You need JavaScript enabled to view it.
Wojciech Paciura