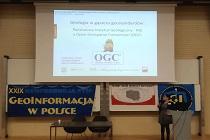 The 29th Conference of the Polish Association for Spatial Information was organized at the Centre for Innovation and Technology Transfer Management at the Warsaw University of Technology on 6-7 November 2019. The theme of this year's meeting, held under the patronage of the Chief Country Geodesist, Dr. hab. Eng. Waldemar Izdebski, was "Geoinformation in the face of civilizational challenges".

The results of foregoing works and implementations as well as the effects of various spatial analyses and wide range of applications of spatial information systems (GIS) were presented by representatives of different domestic organizations (academia, research institutes, industry).


Trends in the development of geomatics and the importance of public education in the geoinformation field were discussed. During a special session, co-organized by the Military University of Technology, the role of geoinformation in the image recognition process was presented. Particularly noteworthy was a panel dedicated to artificial intelligence (AI), machine learning and Linked Data.


The Polish Geological Institute – National Research Institute (PGI-NRI) has played an important role on the broadly understood domestic scene of geoinformation for many years and, since 2007, has been actively involved in the implementation of the European INSPIRE Directive. The results of the PGI-NRI works and its achievements are widely shared during the variety of events, including conferences of the Polish Association for Spatial Information.


At this year's conference, the team of authors including Katarzyna Jóźwik, Urszula Stępień and Marcin Słodkowski, delivered a presentation entitled "Geology in the thicket of geostandards - Polish Geological Institute - NRI and Open Geospatial Consortium (OGC)". The PGI-NRI representatives drew the attention of listeners to the role of international standards in geology and the benefits of making geological data interoperable on both domestic and international level. Apart from the basic information about the Consortium, the directions of the OGC works remaining in the area of interest to geological surveys and organizations, including the PGI-NRI, were emphasized.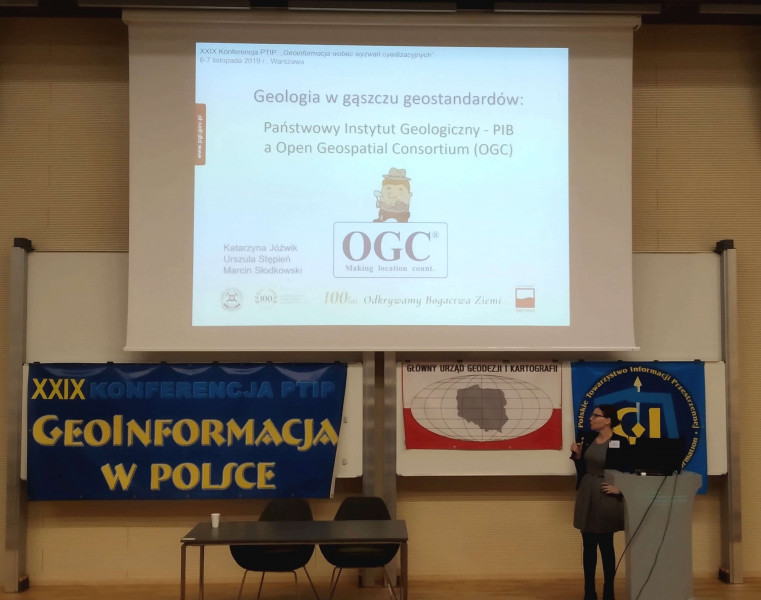 Text: Katarzyna Jóźwik, Marcin Słodkowski, Urszula Stępień