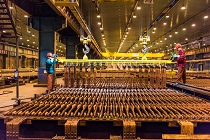 It was a real breakthrough. Four drill cores containing chalcocite determined the future of the Lubin region and the development of the Polish mining industry. Thanks to the discovery of Dr. Jan Wyżykowski from the Polish Geological Institute, Poland became a copper power.
The cores came from the S-1 exploration well near Sieroszowice in Lower Silesia. Jan Wyżykowski brought them to the Polish Geological Institute in Warsaw on the 23rd of March, 1957. The first laboratory tests of the samples were conducted by a young petrographer Andrzej Rydzewski. It was he who confirmed the presence of chalcocite, a copper sulfide, in the cores. "I looked into the microscope and had no doubts," he recalls that moment. Based on his expertise, the first bit of information about the deposit was prepared, which was sent to the Central Office of Geology.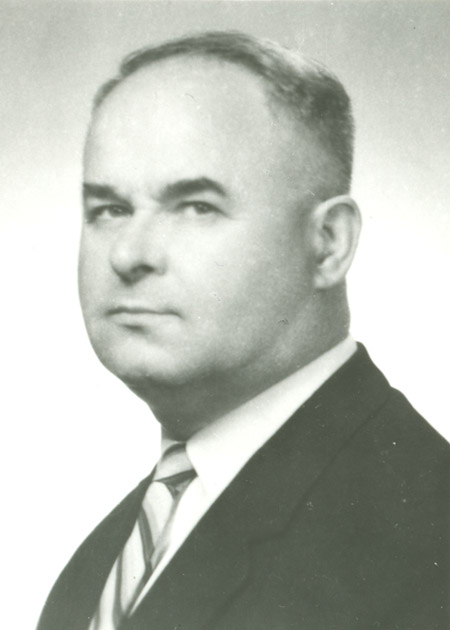 dr Jan Wyżykowski (1917-1974)

The success was paid for by years of hard work, research and studies, which were conducted despite the negative attitude of some from the geological community. Some researchers - as Dr Andrzej Rydzewski recalls years later - questioned the sense of Jan Wyżykowski's work. They believed that if there was copper ore in this region, it would have been mined by the Germans even before the war. They also had doubts about the practical use of the deposits, lying at a depth of more than 600 meters. "The knowledge and experience of many geologists was that of pre-war years, and at that time the economics of mining, e.g. of zinc or lead, allowed for mining at depths of up to 400 m". - Dr. Rydzewski adds. However, thanks to Jan Wyżykowski's determination, the work was not stopped.
The geologist proved that he was right. As a result, the landscape of Lubin, Polkowice and Sieroszowice changed beyond recognition. The agricultural, not very densely populated part of Lower Silesia was transformed into a thriving industrial center. That is why Wyżykowski is considered to be not only a great discoverer, but also the "father" of the region.
Today, the KGHM Polska Miedź holding, which thrived on the discovered deposits, is one of the world's leading producers of copper and silver. It owns facilities on three continents and employs tens of thousands of people.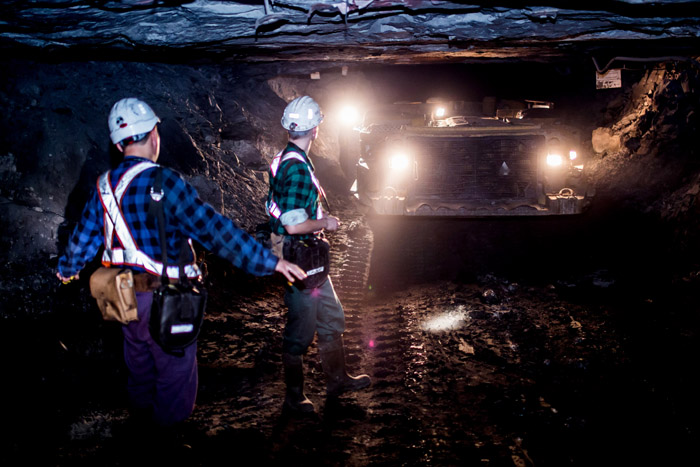 Miners and geologists at work. Source: KGHM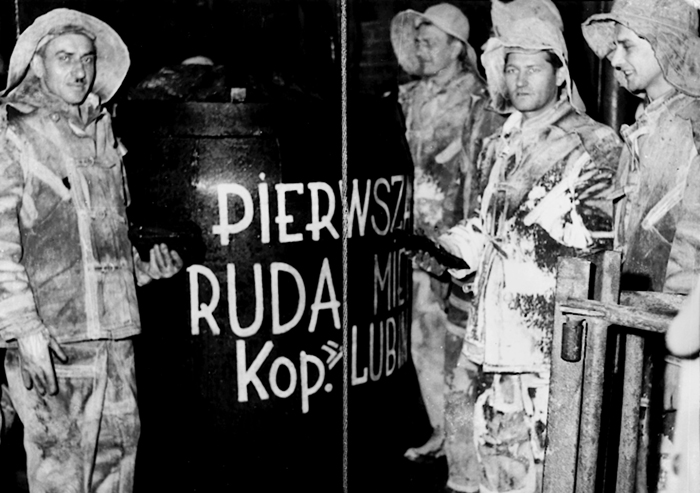 15 February 1968 - smelters produced the first copper concentrate from the deposits discovered by Dr. Jan Wyżykowski. Source: KGHM
Text: AR
Translation: mgr Tomasz Trzpil