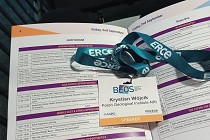 BEOS 2022 (Business and Exploration Opportunities Show) for the first time joined AAPG (American Association of Petroleum Geologists) and PESGB (Petroleum Exploration Society of Great Britain) members during one conference and exploration show (1-2 September, 2022; London, Great Britain) dedicated to current oil and gas exploration opportunities and challenges.


About 50 exhibitors, 5 panellists, 33 main session speakers, 28 supporting session lectures – about 200 delegates in total, following the conference motto
BEOS – unique and unmatched opportunity to generate new business opportunities: a catalyst for deals to be struck and new ventures to be undertaken
presented current trends and perspectives for oil and gas exploration in different regions of the world, looking for new investors. The presence of the latter caused the BEOS came as a great success, confirmed not only by professional lectures, but also by backstairs conversations that favoured concluding business contracts.



Conference and exhibition were dominated by rather not so huge exploration companies (e.g. DelticEnergy, ExploroGeoservices, Westwood Energy, ENH, ONHYM, ANCAP, Springfield Group, Europa Oil&Gas), which, as a consequence of energetic crisis in Europe (Russian invasion of Ukraine, energy transformation restriction to zero-net emission), indicated Africa and South America as major subjects for current and further exploration. Numerous prospects have been discovered on the passive continental margins of Atlantic Ocean in Morocco, Mauretania, Ghana, Congo, Namibia, South African Republic, Uruguay, and Argentine, in which resources of gas are usually up to dozen BCM, and drilling success ratios are over 80%. Together with stable economy and transparent licensing policy, the mentioned countries are very attractive for new investments, bringing better opportunities for oil and gas exploration than the Old Continent.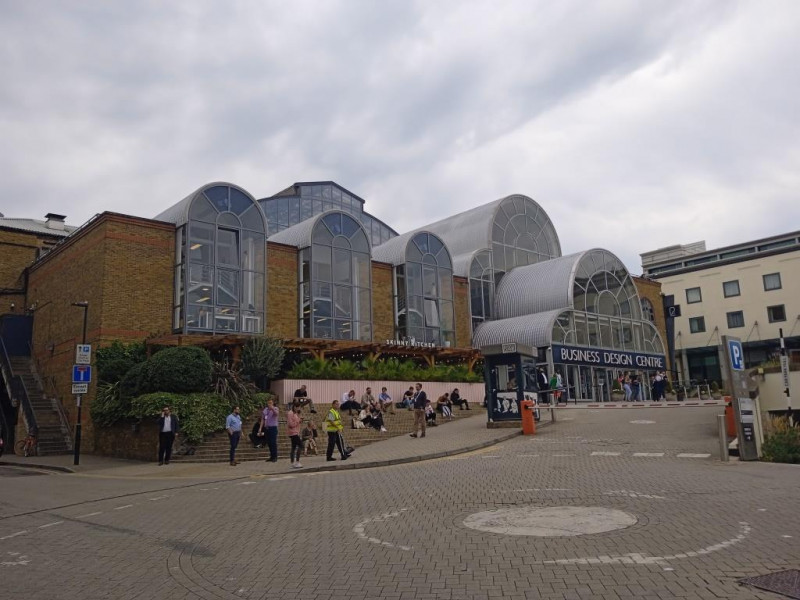 Business Design Centre (BEOS conference location) opened in 1862, originally as the Agricultural Hall, in the district of Islington in London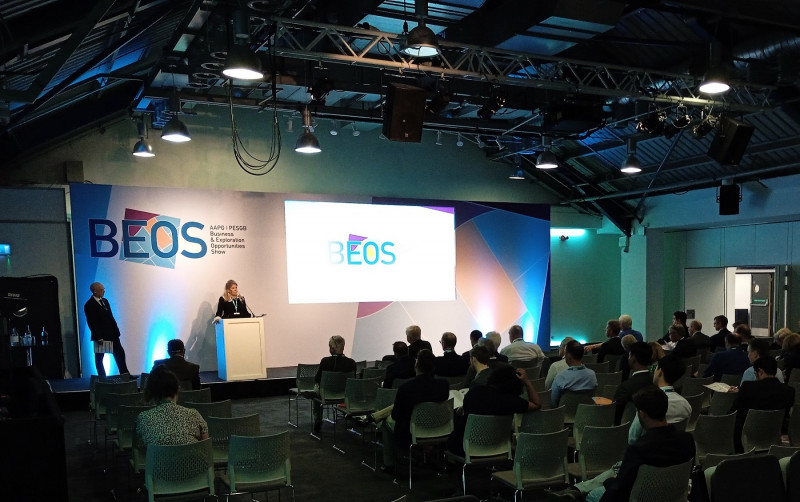 BEOS opening session (Speaker: Stacey Kivel, Partner McCarthy Denning) …a place where everything begins


In this context, someone would ask does Europe have something to offer? The answer seems to be relatively simple, if to follow numerous oil and gas discoveries, high hydrocarbon resources, as well as number of concessions granted on the offshore areas of Norway and Great Britain during last years. Well-developed pipeline infrastructure, ensuring cheap and easy connection of newly discovered oil and gas accumulations, is a vantage. Also it brings possible to develop fields that are currently depleted as potential structures for CO2 sequestration or gas magazines. The first bidding round for this kind of activity was announced in summer 2022 in Great Britain. However, there is still no knowledge of how it would be profitable.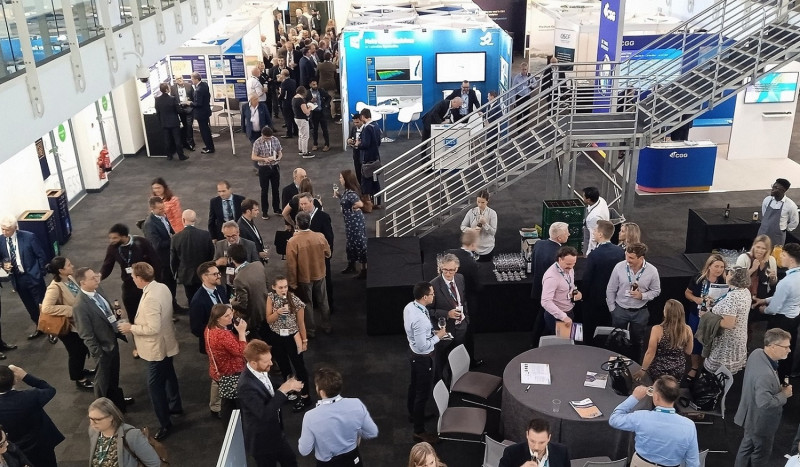 BEOS Exhibition – backstairs conversations between 50 exhibitors and almost 200 conference participants …and a place of doing business


One of the BEOS participants was Krystian Wójcik from the Polish Geological Institute – National Research Institute, who presented "New opportunities for oil and gas exploration in Poland" during one of the major conference sessions. It was a good chance to show the current state of knowledge in petroleum industry and exploration challenges in Poland, as well as to present some new prospects, including the areas dedicated to the forthcoming 5th and 6th bidding round for hydrocarbon concessions: Kartuzy, Siedlce W, Gryfice, Gorzów Wielkopolski S, Cybinka-Torzym, Zielona Góra West, Block 208, Koło, and Block 413-414. Two ways of granting concessions in Poland – international tender and open door procedures – are common also in other countries, ensuring the licensing process is clear, transparent, and open for applications submitted by international oil and gas exploration companies.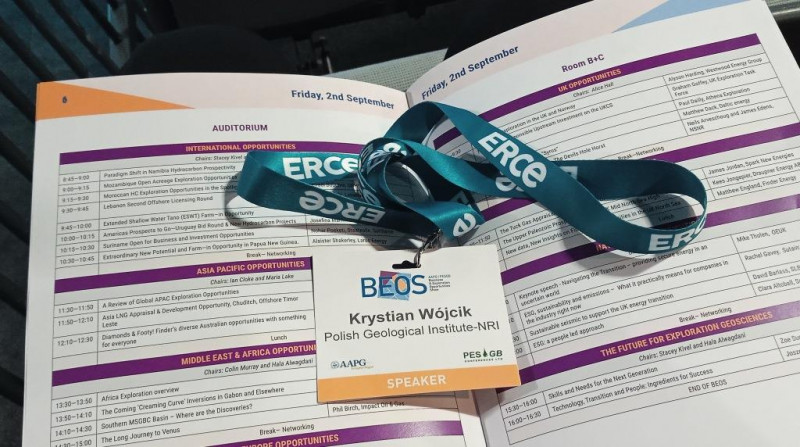 "New opportunities for oil and gas exploration in Poland" – just before presentation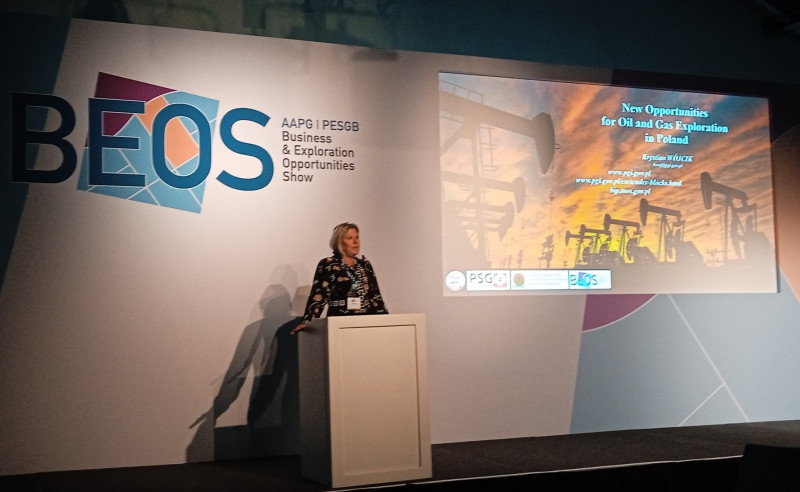 "New opportunities for oil and gas exploration in Poland" – and just after presentation… (Stacey Kivel during conference closure ceremony)


For sure, the BEOS meeting was very well organized international petroleum conference and exhibition. It was a great opportunity not only to advertise the petroleum prospectivity of Poland and to grab attention of international investors, but also to gain some experience, as well as to get knowledge about the global oil and gas market trends and competitors offer.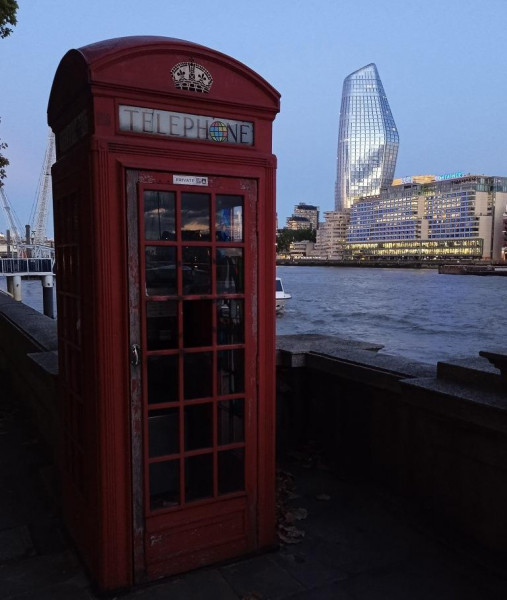 …a call for tender…


Text and photos: Krystian Wójcik



PGI–NRI participation in the BEOS 2022 conference was funded by National Fund for Environmental Protection and Water Management (NFEP&WM agr. no. 307/2021/Wn-07/FG-sm-dn/D of 21-04-2021).