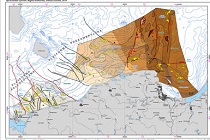 Geological mapping is one of the basic tasks of PGI-NRI. For Polish sea areas, these tasks are carried out at the PGI-NRI Marine Geology Branch in Gdańsk. Work on the first cartographic study on a scale of 1: 200,000 began in 1983 and ended in 1995. The result of these works was the development of 12 sheets of the "Geological Map of the Baltic Sea Bottom" with explanatory texts.
Despite the passage of over 25 years, the "Geological Map of the Baltic Sea Bottom" is still the most current source of knowledge about the geological structure of Polish sea areas.
The newest comprehensive cartographic study of PGI-NRI concerning the Baltic area is the "Geoenvironmental map of Polish maritime areas" developed in 2019. The map consists of a two-sheet main board made in a scale of 1: 250,000, which presents, among others, mineral deposits, prospects and forecasts for the occurrence of crumb minerals, protection and threats to the seashore and protection of nature and cultural heritage, as well as from two thematic boards on a scale of 1: 1,000,000: "Hydrocarbons - prospective areas ranking" and "Engineering-geological seabed conditions".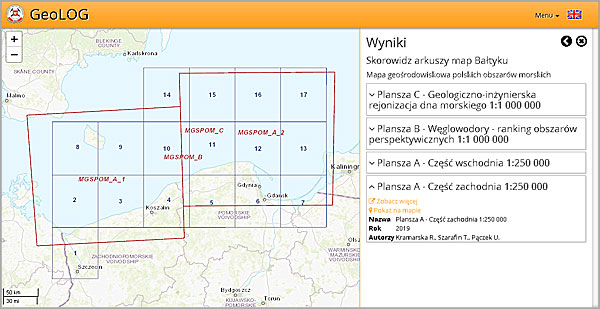 Index of geological sheet maps from the Baltic area in the GeoLOG application


The end results of both projects in the form of map scans and test of explanations for them have just been published in the CBDG. All of them are available for download, as JPG and PDF files. The standard "CBDG resources" tool is used for this, which can be accessed eg from the CBDG mobile application GeoLOG.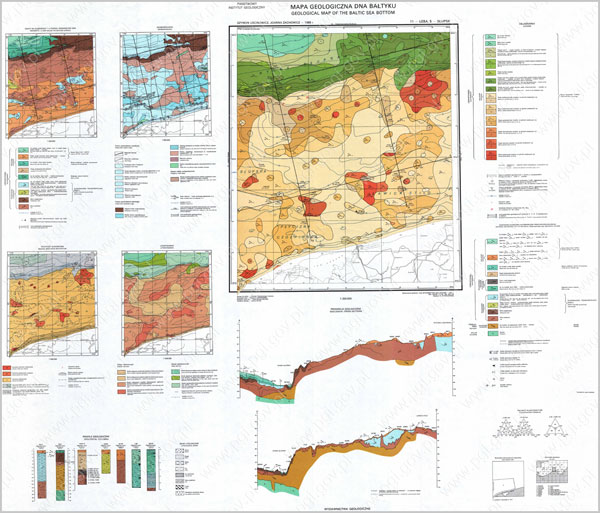 Geological map of the bottom of the Baltic Sea 1:200 000 - an example sheet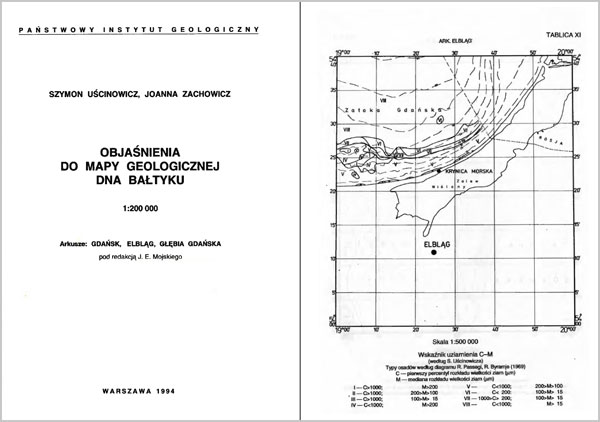 Text for the sheet of the Geological map of the bottom of the Baltic Sea 1:200 000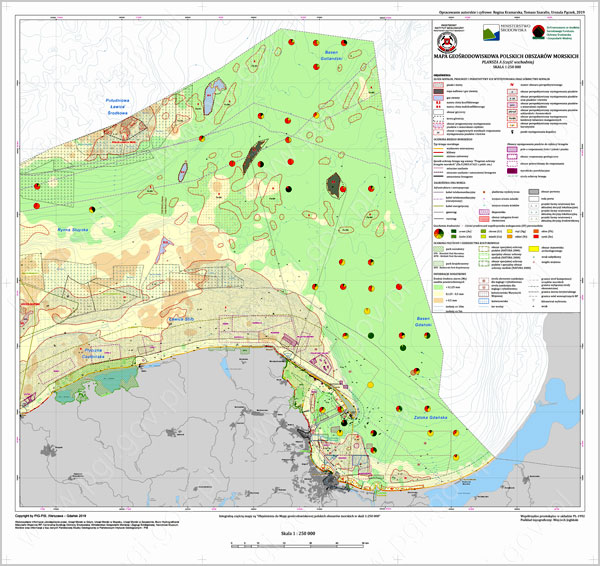 Geoenvironmental map of Polish maritime areas 1:250 000 - Board A (Eastern part)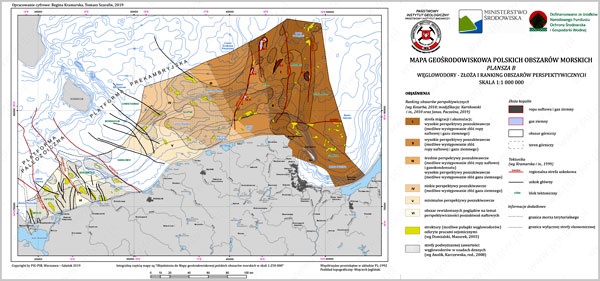 Geoenvironmental map of Polish maritime areas 1:250 000 - Board B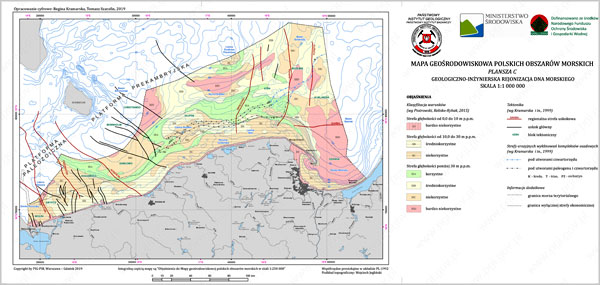 Geoenvironmental map of Polish maritime areas 1:250 000 - Board C


Text: Wojciech Paciura